About Mike Befeler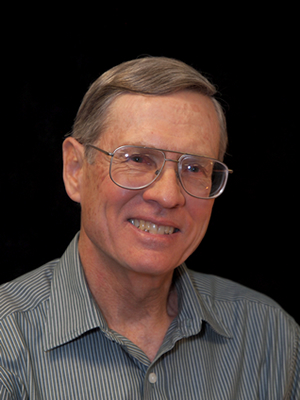 In the May, 2008, issue of the AARP Bulletin Mike Befeler was identified as one of four authors in a new emerging mystery sub-genre. Harlan Coben, president of Mystery Writers of America stated, "We've just scratched the surface on geezer-lit. It could be the next frontier in crime fiction." Mike turned his attention to fiction writing after a career in high technology marketing. His debut novel, RETIREMENT HOMES ARE MURDER, was published January, 2007. The second novel in his Paul Jacobson Geezer-lit Mystery Series, LIVING WITH YOUR KIDS IS MURDER, appeared April, 2009 and was nominated for the Lefty Award for the best humorous mystery of 2009. The third book in the series, SENIOR MOMENTS ARE MURDER, was released August, 2011. The fourth book in the series, CRUISING IN YOUR EIGHTIES IS MURDER, was published December, 2012. The fifth book in the series, CARE HOMES ARE MURDER, was published June, 2013. The sixth book in the series, NURSING HOMES ARE MURDER, was published May, 2014. He also has a paranormal private investigator mystery, THE V V AGENCY (published April, 2012), a paranormal geezer-lit mystery, THE BACK WING (published August 2013), a theater mystery, MYSTERY OF THE DINNER PLAYHOUSE (published January 2015), and a non-fiction biography, FOR LIBERTY (published May 2015), a historical mystery, MURDER ON THE SWITZERLAND TRAIL (published October 2015), a sports mystery, COURT TROUBLE, A PLATFORM TENNIS MYSTERY (published August 2016), THE TESLA LEGACY, AN INTERNATIONAL THRILLER (2017) and DEATH OF A SCAM ARTIST (2017).
Mike is an acclaimed speaker and gives three entertaining and informative presentations titled, "The Secret of Growing Older Gracefully—Aging and Other Minor Inconveniences," "How To Survive Retirement," and "Rejection Is Not a Four Letter Word," which promote a positive image of aging. Contact him at mikebef@aol.com if you'd like him to speak to your organization.
View Mike's presentation on YouTube at:
Part 1
Part 2
Part 3
Hear a book reading from Mike
TV INTERVIEW
Mike is past-president of the Rocky Mountain Chapter of Mystery Writers of America. He holds a Master's degree from UCLA and a Bachelor's degree from Stanford. He grew up in Honolulu, Hawaii, and now lives in Lakewood, California with his wife, Wendy.

Become a Mike Befeler fan on Facebook.

Follow Mike Befeler on Twitter.
For Event Listings, click here and scroll to the bottom of the page.